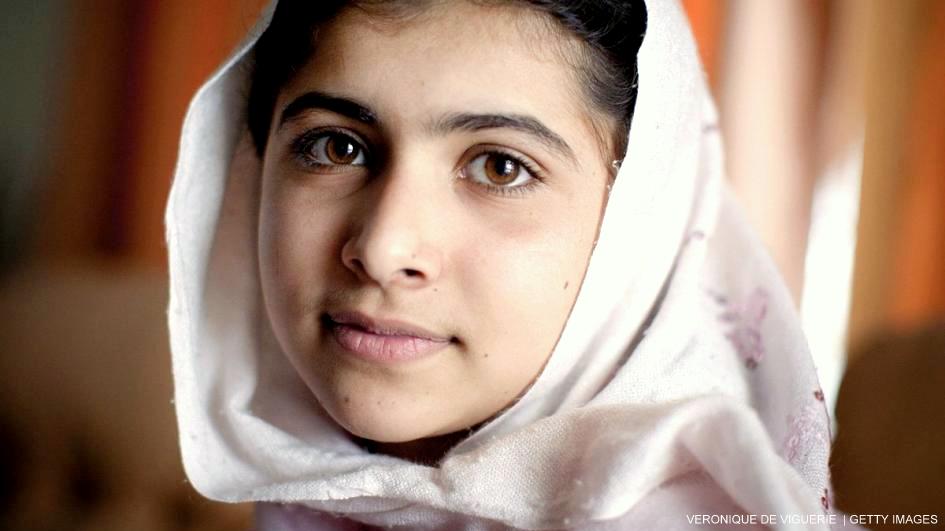 While surfing the cable channels one Saturday afternoon, I chanced upon Karen Davila's interview with 60-year-old singer Freddie Aguilar about his romantic relationship with a 16-year-old girl. This piece of news was something I belatedly came to know about over a lunch conversation with colleagues at work but did not particularly pay much attention to. After listening for a few minutes to the interview, I decided to switch channels.
What I saw next glued me to the television set for the next hour. It was the interview of CNN's Christiane Amanpour with Malala Yousafzai, the 16-year-old girl from Pakistan's Swat Valley who has earned world acclaim for her bravery in defying the Taliban's prohibition against young girls attending school. Malala started writing blogs at age 12 to let people know about the dire situation of ordinary people under Taliban rule.
She wrote of how the Taliban destroyed the schools in the Swat Valley, with the Pakistani army unable to stop them. In October 2012, Malala was shot in the head and neck by a Taliban assassin as she was going home in a school bus. Surviving the attack and after months of rehabilitation in Birmingham, England, she continued her advocacy for the right to education.
I had heard Malala's story before and remember being inspired by it. It was a joy to hear her speak. She talked of how she came to a decision to fight the Taliban not with violence (such as throwing her shoes at them if they came after her) but with words. She would use words to conquer her enemy. She would talk to them and make them realize that in speaking up for every young person's right to education, she would also be thinking about the Taliban's children, wives and mothers. She would tell them that their jihad must be fought with words and reason. It amazed me that a girl her age could be so wise.
Malala is compassionate and courageous. Her compassion is the fount of her courage. She talked about a former schoolmate of hers who was married off to an older man at 14 and was pregnant with her second child at 16. This made her want a different life not only for herself but also for all the girls in her village. She revealed that she used to be afraid of death but now she is not. At the moment when she thought she would die in the hands of the Taliban, she could feel that the world didn't want her to die. She said she realized that even death didn't want to kill her. From that moment she wouldn't fear death again.
Enthralled by Malala's captivating smile and youthful wisdom, but thinking also of the16-year-old girl in Freddie Aguilar's love life, I remembered my sister's granddaughter who is roughly their age. She will be graduating from a high school in Agusan del Sur and hopes to go to college in a university in Cagayan de Oro. Her father would rather have her study in Manila but the girl is quite convinced she would be much happier living and studying in a smaller city. My sister asked me to talk to the father to persuade him to listen to his daughter.
How many parents listen to their 16-year-old daughters? How many adults even pay attention to the 16-year-olds in their family?  Have the parents of Freddie Aguilar's girlfriend done so? How many of the 16-year-old girls we know have caring adults around them who would listen when they have to make a decision whether to date or marry an older man?
Listening to Malala made me realize what a tremendous force young girls are in a society.  Malala has had the chance to speak to world leaders and heads of state to convey her honest thoughts and appeals, and she had definitely gotten their ear. Malala says she wants to become prime minister someday. When that day comes, I have no doubt that she would be a great leader of Pakistan.
I also have no doubt that there are many Malalas among our young population who would give anything for a good education, who feel in their guts that they must make something of themselves, who have seen enough of the poverty and desperation that could kill the spirit and drive young girls to early marriage or motherhood.
Yet, in a study of sexual practices among young people in a poor community in Quezon City, six to seven respondents out of 10 believed that young people have their first sexual experience between the ages of 13 and 15. A more disturbing finding of the same study is that a quarter of the women who became pregnant before reaching the age of 19 experienced pregnancy between the ages of 12 and 15.  What is being done by the government, the churches and families to protect our young girls from being trapped in a life that they have not chosen to live?
Our 16-year-old girls are an unnoticed force in our society. Think of Malala and of the possibility of our country one day having a great woman president who was like her as a 16-year-old.
Anna Marie A. Karaos is associate director of the John J. Carroll Institute on Church and Social Issues.
Read more: http://opinion.inquirer.net/64029/16-year-old-girls#ixzz3NiypLKJB